Toa Luau at Waimea Valley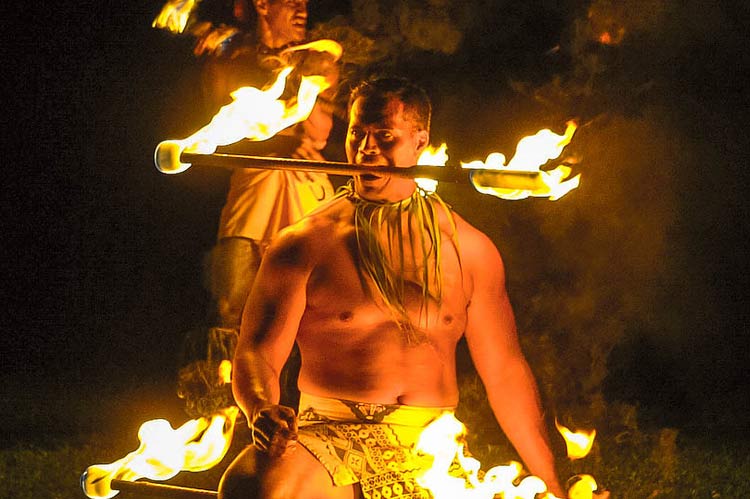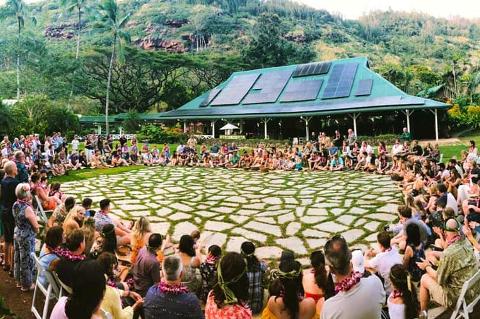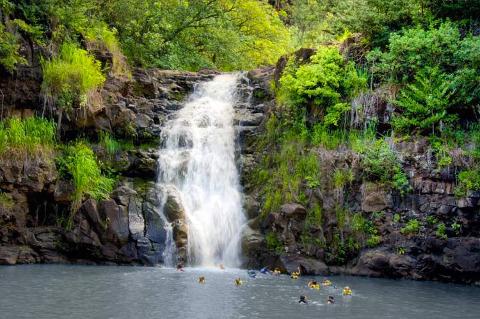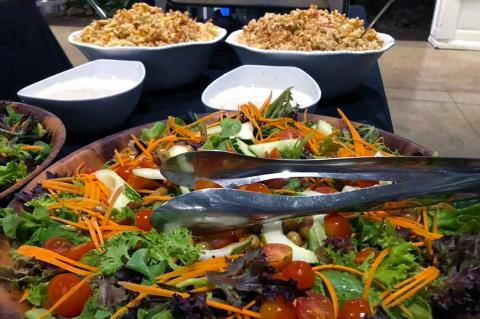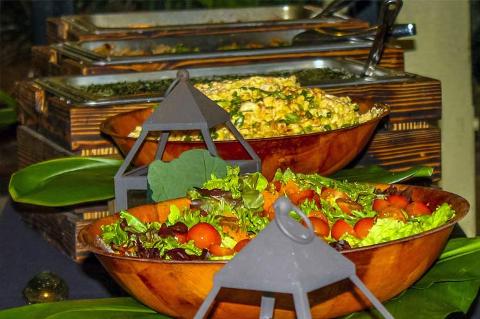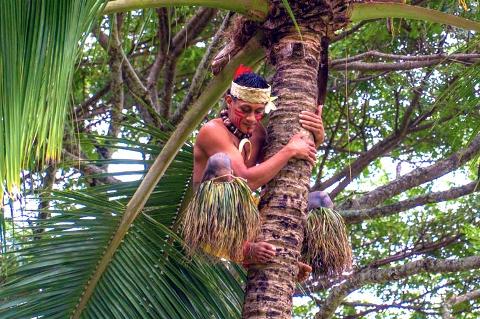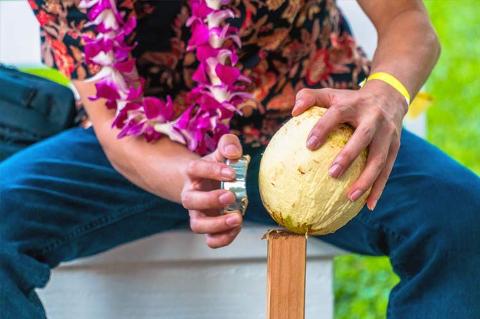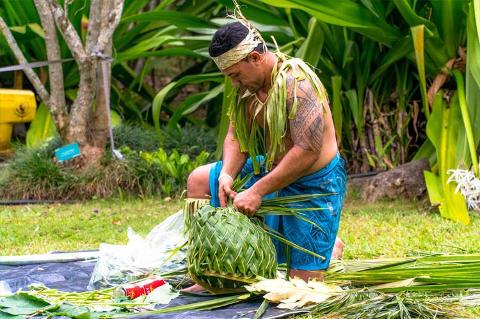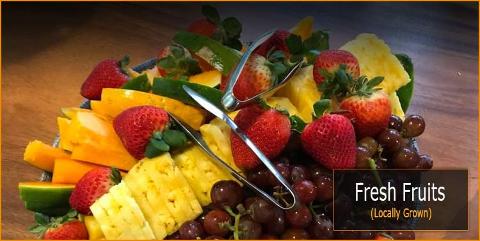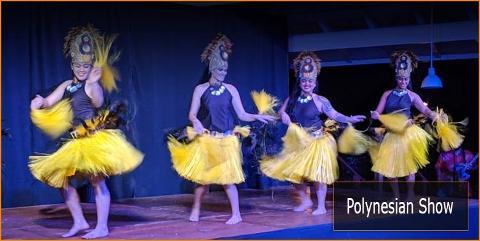 Duration: 210 Minutes (approx.)
Location: Haleiwa, HI
Product code: PXUUXM
What you may not know is that right next to the bay is a botanical garden that follows a stream deep into the Waimea Valley, ending up at a beautiful waterfall with a pool. Waimea Valley was a sacred place to the ancient Hawaiians and even today you can see the remains of their temples in the valley. Just a visit to the bay, the gardens, the valley, and the falls is worth the trip north. Please note that during times of drought, the waterfall can be reduced to a trickle.
But this day trip is even better when you take part in the Toa Luau! This unique luau takes place inside the botanical gardens, in a setting surrounded by tropical flora near a small stream, and close enough to the beach to hear the waves when the big swells are crashing against the shore.
Give yourself at least two hours before the luau if you want to see the beach and hike up to the waterfall for a swim in the refreshing pool. Beginning at 5:00 in the afternoon, your luau hosts welcome you for cultural activities in the garden. There's an imu (a traditional underground oven, heated by fire and lava stones) and a Polynesian kava ceremony.
At 6:30, it's time to at! Enjoy a buffet style dinner that includes all the island favorites: local fruits and coconut sweets, kalua pork, BBQ chicken, mac salad, and much more!
Once your hunger is satisfied with the flavors of Hawaii, sit back to enjoy a breathtaking demonstration of Polynesian song and dance.
With admission to the botanical gardens included in your luau package, you can easily fill a whole day when you combine it with some beach time, a hike to the waterfall and a dip in the natural pool. Other north shore sights such as Sharks Cove, historical Haleiwa town and Sunset Beach are only a short drive from the luau location.
Come join us for this feast in the garden, and become a part of the Waimea Valley family!
Luau Menu
Pupukea Green Salad
(Mixed Greens, Cherry Tomatoes, Cucumber, Candied Mac Nuts & Papaya Seed Dressing)
Island Mac Salad
(Celery, Onion, Carrots, Deviled Egg Aioli & Smoked Chili Flake)
Kalua Pork
Lomi Tomato
(Alaea Salt and Chili Pepper Water)
Grilled Shoyu BBQ Chicken
(Shoyu, Green Onion, Sesame Seed, Chicken Thighs)
White Rice with Furikake
Fresh Fruit
House-Made Haupia
Local fruits
White cake with coconut frosting